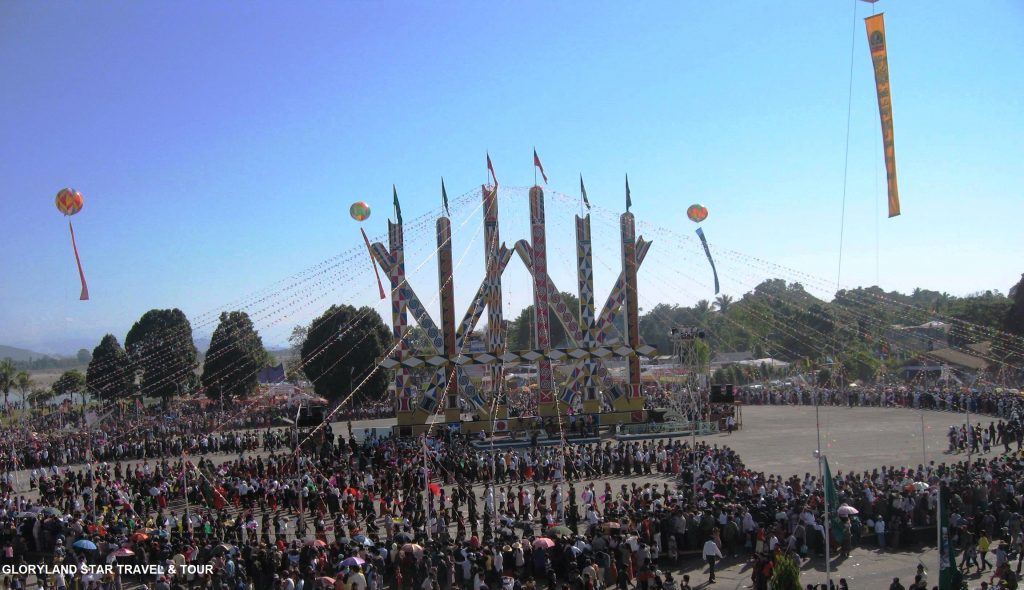 MYITKYINA, KACHIN STATE
Myitkyina is the capital city of Kachin State, the mountainous land between the world's two most populous nations China and India, in Northern Myanmar. The city lies in a flat valley, on the west bank of the Irrawaddy River, surrounded by the green hills and the Blue Mountains of the State. Myitkyina is a busy town and acts as the business center of Kachin State which is home to the Kachin People and, Shan, Bhama, Indians and, Chinese. Being located at the heart of the Kachin State and situated on the Ledo Road built by the US General Joseph Stilwell, Myitkyina is easily accessible to many other destinations within the countries, and well connected with the neighboring countries, especially India and China borders. Myitkyina was famous as one of the most dramatic and strategic areas of the world, in terms of so-called the Great Commission, the Siege of Northern Front during the Burma Campaign of  World War II, which almost completely destroyed the city in the fierce battles that suffered from heavy losses between the Allied forces and the Japanese Army.
Myitkyina has the humid subtropical climate and it is warm throughout the year, although the winter season (October – February) is colder at around 5 ℃ at night while the morning remains freezing. Therefore, the best time to visit Myitkyina is from October through March. During this time, there are plenty of tasty seasonal organic fruits such as oranges, grapefruits, banana, litchi, mango, melon, pineapples, rambutan, walnuts, and watermelons, etc. The city is the northernmost river port as well as railway and highway bus terminus in Myanmar and it is served by Myitkyina Airport that has regular domestic flights from Yangon, Mandalay, Lashio, and Putao. The best thing to do in Myitkyina and nearby areas is to visit such as historical monuments, the natural sights and landmarks, adventurous and entertainments, and the places to eat and drink. There are many different attractions to see and experience in Kachin State when you are in Myitkyina. Among them, the most popular attractions include Kachin Traditional Manau Park, Jaw Bum Centennial Prayer Mountain, Confluence (Malizup/ Myitsone) of the Malihka River and Nmaihka River where the Irrawaddy River actually formed as a lifeline of Myanmar economy depend on agriculture, in the north of Putao that lies the Mt. Khakabo Razi – the tallest snow-capped mountain in Southeast Asia, and Indaw Gyi Lake which is one of the largest inland lakes in Southeast Asia, are worth visiting destinations when you are in Myitkyina.